About Steve Steinberg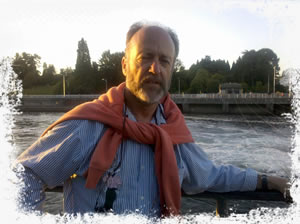 Steve Steinberg is a baseball historian of the early 20th century. During the time he sold his family's 80-year-old apparel business in 1998, his ten-year-old son was collecting baseball cards, and Steve rediscovered his 1950s Topps baseball cards. He quickly reconnected with the game he loved as a child and turned to baseball research and writing, nurturing his passion for baseball history. His focus is on bringing back long-forgotten personalities recovering them by telling their stories and thus having them discovered once again.
Steve collaborated on a book with author Lyle Spatz, 1921: The Yankees, the Giants, and the Battle for Baseball Supremacy in New York. This was the year of not only the first New York Yankees pennant, but also the first all-New York City World Series (against the New York Giants). The season featured clashing styles of play fighting for the future direction of the game and for the hearts of New Yorkers. There was the long-ball style of the upstart Yankees and their slugger Babe Ruth, pitted against the small-ball style of the Giants and their manager, John McGraw, who had dominated baseball and the New York sporting scene for many years. Steve promoted the book during 2010, highlighted by a signing at BookExpo in New York City, an appearance with Lyle at the Baseball Hall of Fame in Cooperstown, New York, and an appearance on Chris "Mad Dog" Russo's Sirius-XM radio show.
In spring 2007 Steve received the 2007 McFarland-SABR Baseball Research Award, honoring authors of the best articles or papers on baseball history or biography completed during the preceding calendar year. It was awarded for his article on Christy Mathewson, "Matty and the Browns: A Window onto the AL-NL War of 1901-1902." It was published in NINE: A Journal of Baseball History and Culture in 2006.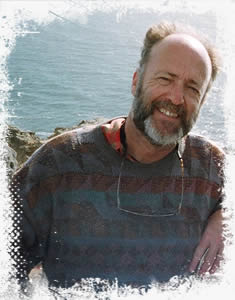 Steve's book Baseball in St. Louis 1900-1925 was published by Arcadia in 2004. 180 rare photographs, drawn from more than 20 collections, along with lively stories, capture the time of George Sisler, Rogers Hornsby, and Branch Rickey. They are but three of 22 men in the Baseball Hall of Fame who played for St. Louis these years. Steve has contributed to a number of other books, including The St. Louis Baseball Reader (University of Missouri Press), Play It Again: Baseball Experts on What Might Have Been (McFarland Publishing), Deadball Stars of the American League and Deadball Stars of the National League (Potomac Books). He has delivered papers at national conferences and has lectured at Elderhostel's Baseball: A Game for the Ages in Florida and on Holland America Cruise Lines, as well as at the Missouri Historical Society and the Mercantile Library of St. Louis.
A member of the Society for American Baseball Research (SABR), Steve has written articles for the publications of the St. Louis Cardinals and the New York Yankees, including the 2005 and 2006 Yankees Yearbooks. He has published articles in many journals, including NINE, The National Pastime, Baseball Research Journal, and Gateway, the magazine of the Missouri Historical Society.
Steve is currently working on a book about Urban Shocker, a famous spitball pitcher of the 1920s who battled heart disease that claimed his life in 1928, shortly after winning 37 games for the great 1926 and 1927 Yankees.
Steve's web site, www.stevesteinberg.net is a wealth of baseball history. He lives in Seattle with his wife, Colleen. Their three children have moved on to college and beyond, returning to visit on a regular basis.