Baseball Personalities - Dave Danforth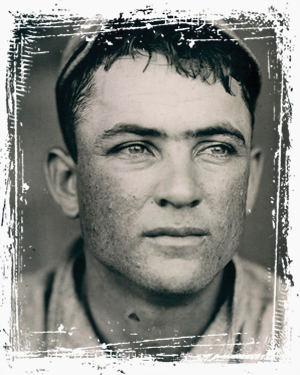 Photo Credit: Paul Thompson
Dave Danforth was a controversial pitcher who was accused of tampering with the ball and throwing "trick pitches" during a major and minor league career that spanned more than two decades, from 1911 to 1932. Opponents and umpires often suspected Danforth of doing something illegal to the ball, but were never able to prove it. It was thought that his powerful hands and abrasive fingernail or thumb skin were able to affect the ball and make its path unpredictable.
His career had many ups and downs, from his start on the World Champion Philadelphia Athletics of 1911-1912, down to the minors and then back up with the World Champion Chicago White Sox of 1917. He was one of the game's great early relievers in 1917, appearing in 50 games and finishing 26 of them. After again dropping to the minors, the St. Louis Browns acquired him in exchange for 11 players in the spring of 1922. A teammate of Urban Shocker's on that great club, Danforth was sent to the minors by management when he was suspended mid-season for tampering with the ball. The Browns finished only one game short of the pennant that season, and had Danforth pitched all season for the Browns, the course of St. Louis baseball might have been very different.
Steve published an article about Danforth, "Dave Danforth, Baseball's Forrest Gump," in SABR's The National Pastime, Number 22, 2002.